T Tops and Bimini Tops
Indy Tower Mounted Rigid Bimini Top (II-BT)
Stainless Steel Framed Bimini that attaches directly to any tower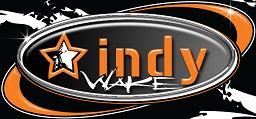 Protect your crew from the harsh sun with the Indy Tower Mounted Rigid Bimini Top!
These Tower Mounted Bimini Tops have a fully adjustable mounting system to suit Towers with 1.3/4" (45mm) to 2.1/2" (63mm) diameter Tubing.
These will also suit most boats as they come in two widths - 1350mm and 1580mm wide. To choose the correct width simply measure the narrowest point between your Tower at the ideal mounting height. i.e. if that width is 1400mm-1600mm then you will need the 1350mm wide model. If that width is 1600mm + then the 1580mm model will suit.
They can be set up under the tower or on top of the tower to suit individual customer/boat requirements... i.e. lower gives more coverage from the sun but higher gives more headroom.
Front slightly angled downward for that streamlined look...

High grade UV rated canvas...

Standard colour black...

Please specify the tube size (outer diameter) of the Tower that the Bimini will be mounted to so that we can send the correct inserts along with the Bimini.

Rural shipping fees apply. Please contact us for a quote on shipping to your area.

WILL NOT SHIP INTERNATIONALLY!
Shipping
| | |
| --- | --- |
| Region | Price |
| New Zealand (Auckland) | $38.00 NZD |
| New Zealand (North Island) | $58.00 NZD |
| New Zealand (South Island) | $78.00 NZD |
| Australia | $0.00 NZD |
| United States of America | $0.00 NZD |
| Asia | $0.00 NZD |
| Europe | $0.00 NZD |
| Other | $0.00 NZD |
Note: You will only be charged shipping for the most expensive item in your order.